Mellish Family Vineyards Bakenkop Blanc Fumé 2020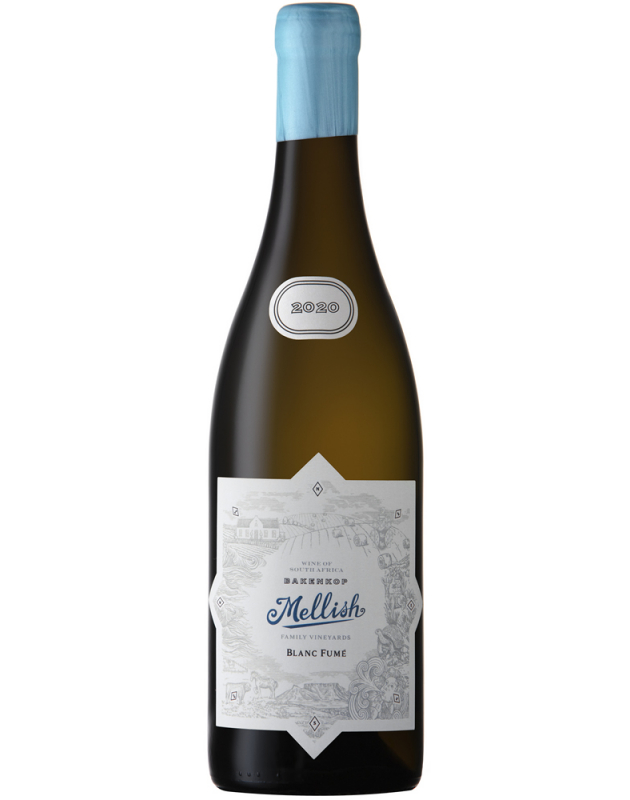 Mellish Family Vineyards Bakenkop Blanc Fumé 2020
The wine has a very aromatic nose of stone fruit, blackcurrant and quince which follows onto the palate. There is a refreshing yet soft acidity that gives good structure in the mouth. The creaminess and roundness of the texture is evident from the oak and malolactic fermentation. There is a smoky, mineral character with some herbal complexity and dried nettle, to compliment the stone fruits of peach and nectarine. The wine has a long dry, pleasing saline finish.
Technical Analysis
alc
12.6
rs
2.5
pH
3.3
ta
6.0
Wine Information
Accolades
Brand Group
Mellish Family Vineyards
Other
From a vineyard planted in 2004 on the south-facing slopes of Bakenkop hill - on Welbeloond Farm. The vineyard has ancient, stony, shale soils and sits 160 m above sea-level and 9 Km east of the Atlantic Ocean. Harvest yields were 4.5 tons/Ha. The vineyard has been farmed organically since June 2015, but not yet certified.

Picked by hand into crates, early in the morning. 90% of the grapes were whole-bunch pressed followed by overnight settling before being racked into two old and one new 300 litre, French oak barrels. 100% wild ferments from ambient yeast. 10% of the grapes were destemmed and fermented on the skins for 8 days. The wine went through 100% malolactic fermentation. The wine then matured in the barrels on the fine lees for 9 months before bottling.

W.O. Durbanville, Cape Town
Production: 1068 bottles
Winemaker
Andrew Mellish
Variety
Sauvignon Blanc
BlendPercent
100% Sauvignon Blanc
FoodSuggest
Slow roasted pork belly with fennel and apple.
Ageing
6 to 8 years.
Range:

Mellish Family Vineyards